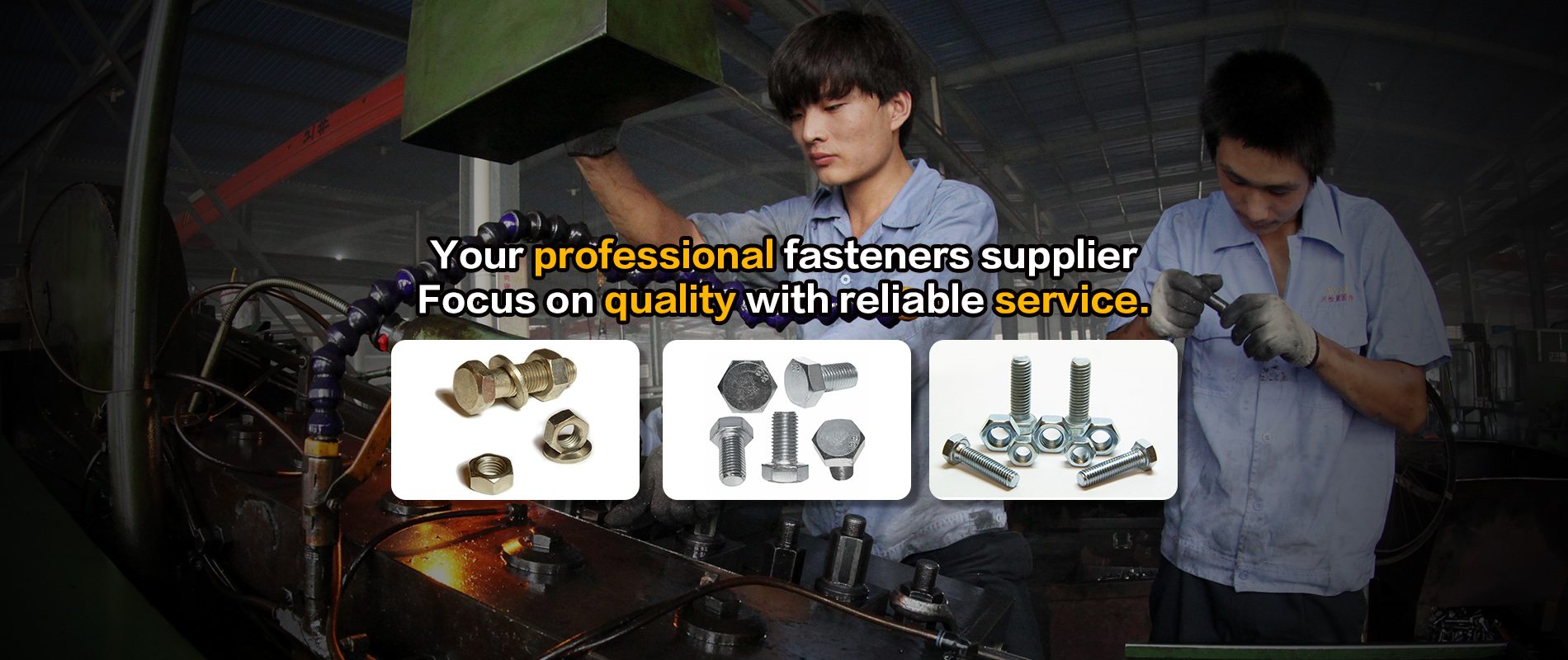 BOLTS,RODS,STUD BOLTS and NUTS
Size :  As per your requirement
Length :  As per your requirement
Standard : DIN / ASTM / BS / JIS / GB / Other international Standards
Type : Bolts / Stud bolts / Hex head bolts /U-bolt
Finish : Plain / Black / Chemical black / Bright / Zinc plated (3+)/ Nickel plated / Zinc-nickel plated / PTFE coating / Powder coating / Hot dipped galvanized / Cadmium plated / Passivated
Carbon & Alloy Steel : ASTM A193 Grade B5 / B6 / B7 /B16 ;
ASTM A320 Grade L7 / L7M / L43
Low Temp: SAE J429 Grade1
Stainless Steel : 304 / 304H / 304L / 316 / 316H / 316L / 316Ti / 309 / 309H / 310 / 310H / 317L / 321 / 321H / 347 / 347H / N08904(Alloy 904L) / N08925(Alloy 925) / N08926(Alloy 926) / UNS S30815(253MA) / UNS S31254(254SMO)
(Super) Duplex Steel : UNS S31803 / S32205 / S32750 / S32760
Monel : UNS N04400 (Monel 400) / N05500 (Monel K500)
Nickel : N02200(Alloy 200) / N02201(Alloy 201)
Inconel : N06600(Alloy 600) / N06601(Alloy 601) / N06617(Alloy 617) / N06025(Alloy 602CA) / N06625(Alloy 625) / N06690(Alloy 690) / N06045 / N06603 / N06693 / N06059(Alloy 59) / N07750(Inconel 718) / N07750(Inconel X-750)
Hastelloy : N10002(Hastelloy C) / N06455(Hastelloy C-4) / N10276(Hastelloy C276) / N06022(Hastelloy C-22) / N10629(Alloy B4) / N10675(Hastelloy B3,Alloy B3) / N10665(Hastelloy B-2) / N10001(Hastelloy B) / N06985(Alloy G3)
Incoloy : N08800(Alloy 800) / N08801(Alloy 801) / N08810(Alloy 810) / N08811(Alloy 810HT) / N08020(Carpenter 20) / N08825(Alloy 825) / N08031(Alloy 31) / N08028(Alloy 28)
Copper : UNS No. C 70600 (Cu -Ni- 90/10), C 71500 (Cu -Ni- 70/30)
Titanium : GR2, GR5, GR7, GR12, GR23 etc.
Our fasteners are widely used due to their strength and ductility. Nickel super alloys exhibit high strength coupled with high temperature resistance and are used for high stress, high heat applications. Monel, Hastelloy and Inconel fastener-bolts,nuts,washers,rods are widely used wrought alloys.
The sizes measurements are torsion meters,vernier caliper,micro caliper,projector,mechanical & chemical test and impact test.